Welcome to
Mariner's Point Resort of Cape Cod- 
Mariner's Point is the perfect destination for your vacations, outdoor weddings, family reunions, and celebrations. We own approximately 290 ft. of gorgeous private ocean beach front that overlooks the Vineyard Sound just across the street from the resort.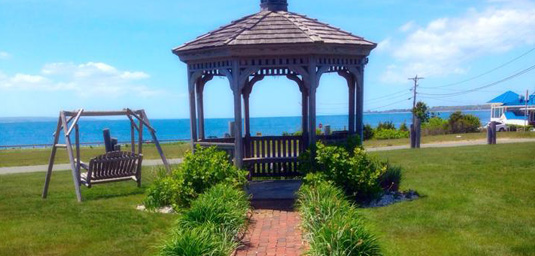 Situated in historic Falmouth Heights, we are conveniently located near the ferry to Martha's vineyard, and close to all the key spots like downtown markets, restaurants, fishing jetties, charter boats and other recreational activities like golf, biking, and hiking trails. 

Celebrate The Joy Of Life With Us
A wonderful non-smoking resort, Mariner's Point Resort of Cape Cod is at the center of many events including Fourth of July fireworks and the famous Falmouth Road Race. The sweeping lawn abuts the Falmouth Kite Park where a magnificent array of large and colorful kites can be seen flying throughout summer. You can watch the sailboats in Falmouth Harbor and walk to the dock for fishing or take a day trip to Martha's Vineyard on the Island Queen Ferry. Cape Cod has everything to make your vacation memorable.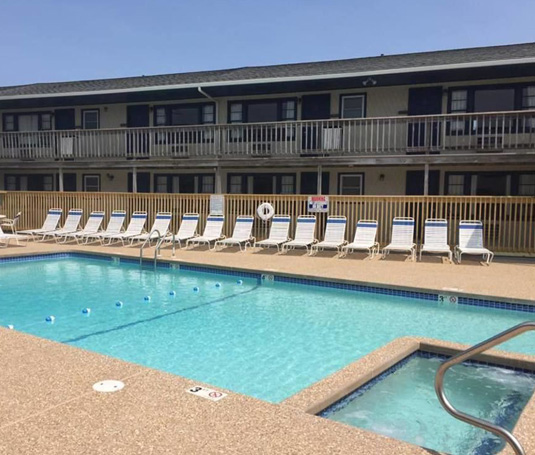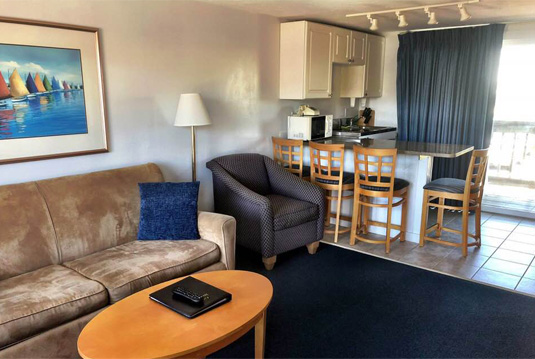 Mariner's Point Resort offers comfortable accommodations that you can rent for your stay. All studio and one-bedroom units have a capacity of four persons and our deluxe suite can accommodate up to six people. We welcome you to explore our website and connect with us to request more information. Planning to make a reservation with us? Give us a call or fill our reservation form online.

We look forward to spending time with you at Mariner's Point Resort.